Scotia Auto Glass believes in giving back to the sport community. Projects we are currently involved with are, local hockey leagues, the Ironbound Adventure race and Scotia speed world race car sponsorship.
Glen Murray High School Hockey Tournament 2010 & 2011
Glen Murray has lent his name to the Bridgewater Vikings and Park View Panthers hockey teams who will co-host this annual tournament, which serves as the major source of funding for both hockey clubs. In addition to Glen Murray's generous support, huge corporate and community support makes this annual hockey tournament possible.
http://ckbwnews.blogspot.com/2011/11/glen-murray-hockey-tournament-hits-ice.html
HALIFAX THUNDER:

East Hants Penguins Team Sponsors:

Ironbound Adventure race is a teamwork adventure that forces co-ed teams to challenge themselves against mother nature, the land and other teams. Short races include a 4-6 Scotia Glass classic, where teams run, boat, mountain bike and navigate between points overland or city traffic. Long Ironbound Races are 12-36 hour grueling adventures that don't include any civilization. Whitewater rafting, canoeing, mountain ropes (assent and rappel), mountain biking, map and compass are all part of the adventure somewhere in the Maritimes.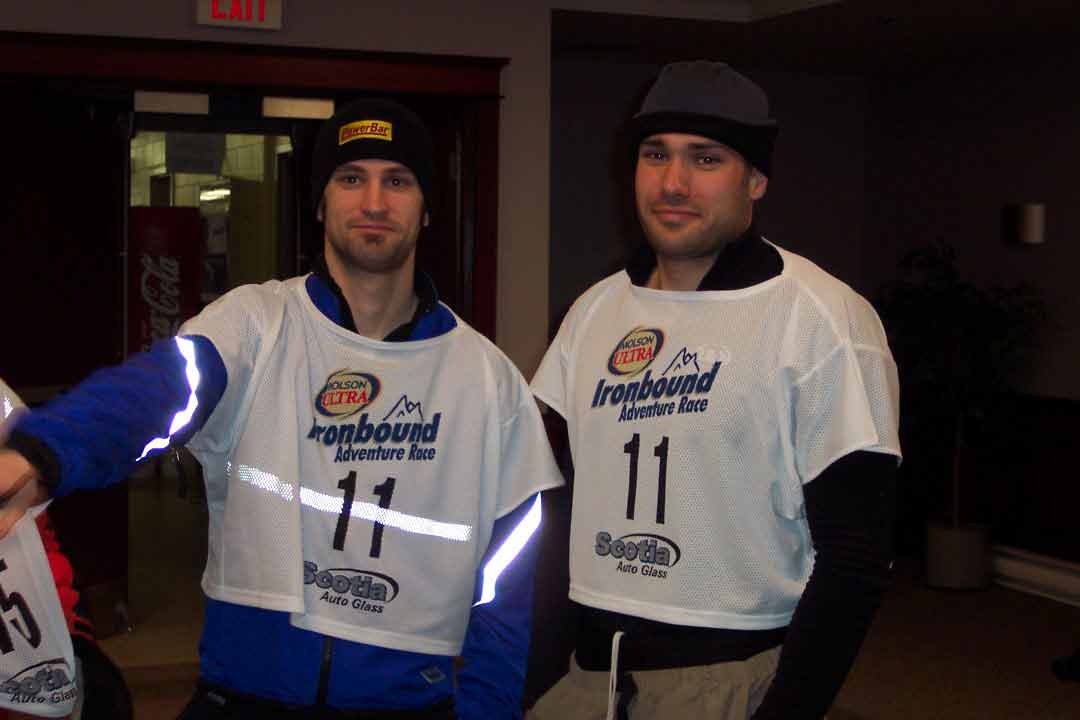 Scotia Speed World- Top race car driver Melvin Tibert, receives assistance from Scotia Auto Glass to carry him to at least 2 season championships. http://www.scotiaspeedworld.ca/
2005 Budweiser Weekly Racing Point Standings
C&R Auto Supply Sportsman - FINAL (Revised Sep 8)
Pos./Car #/ Driver Name/ Points
1 01 Mel Tibert 941 CHAMPION
2 38 Terry Roma 933
3 18 Harry Ross White 930
Sportsman Super Series - FINAL - Revised Sept 15
Pos./Car #/ Driver Name/ Points
1 01 Mel Tibert 485 CHAMPION
2 27 James Graves 483
3 18 Harry Ross White 482
2003 Budweiser Weekly Racing Point Standings - FINAL
Updated September 8, 2003
C&R Auto Supply Sportsman - FINAL
Pos./Car #/ Driver Name/ Points
1 27 James Graves 1279
2 01 Mel Tibert 1238
3 62 Sheldon Pemberton 1235

C&R Auto Supply Sportsman Super Series - FINAL
Pos./Car #/ Driver Name/ Points
1 27 James Graves 397
2 01 Mel Tibert 382
3 00 Jeff Campbell 381

C & R Auto Supply Sportsman Series - FINAL 2002 POINTS

(Position, Car Number, Driver, Points)
1 01 Mel Tibert 1408
2 99 Phil Barkhouse, Jr 1381
3 27 James Graves 1359